There's no question that link building is important in SEO. But why is it important?
Those who are new to the industry need to know because building links has a significant impact on a domain's performance in search engines. This is especially true for those who can manage to get backlinks from high-quality sites.
Today, you're learning all the benefits of having solid link building strategies for SEO.
Reason 1: Rank Higher in SERPs
Every marketer would want to land on the first page of search engine results pages (SERPs), especially for their target keywords. This wouldn't be possible if they don't start link building.
And you know what? It works.
No less than Ahrefs Head of Content Joshua Hardwick can attest to the effectiveness of link building. In an Ahrefs case study, he showed that it is possible to make a post rank in the #1 position through high-quality links.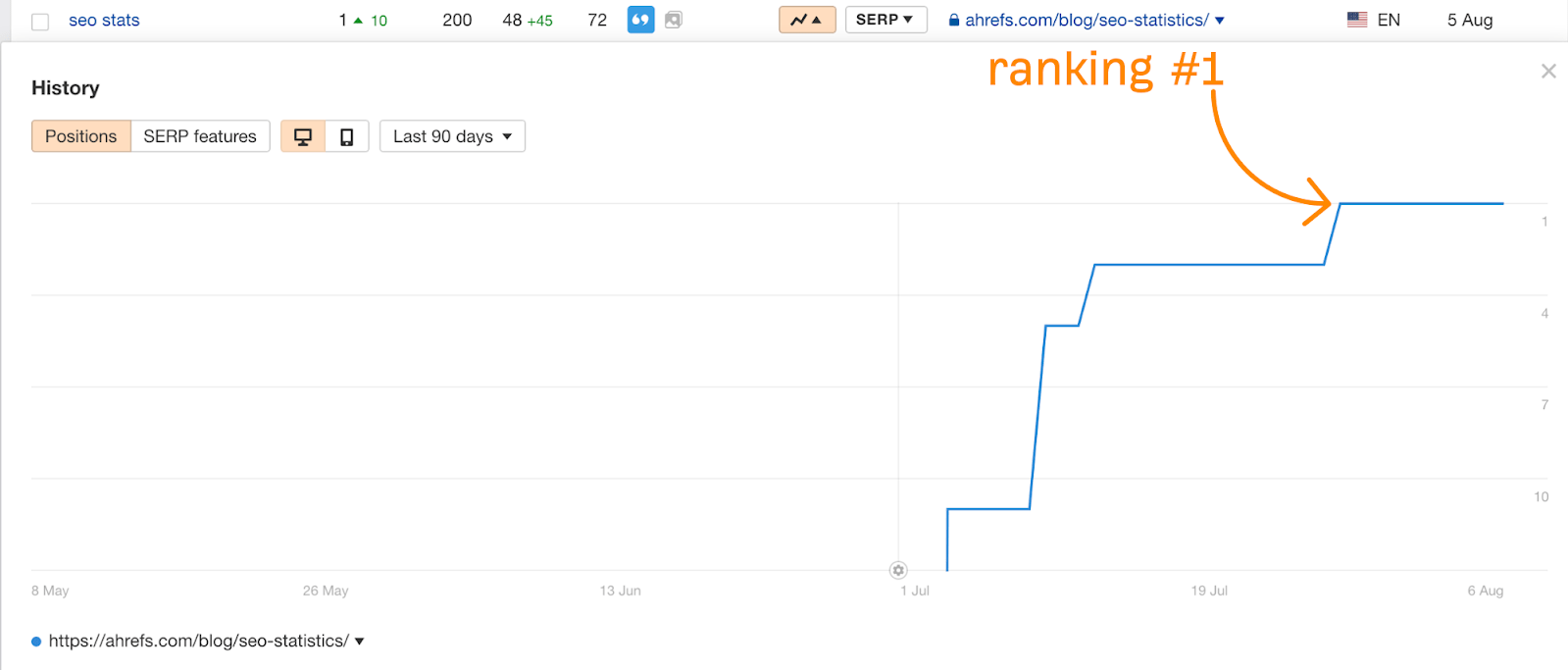 How did he do it?
Joshua and his team used a link building strategy called blogger outreach. This involves getting in touch with bloggers and pitching guest posts. The idea is to convince bloggers to let you post content on their sites in exchange for a backlink. They get free content and you get to build links — a win for everyone involved.
In Ahrefs' case, they reached out to 515 bloggers. And out of all those bloggers, they ended up working with 32 websites wherein they got 36 backlinks in total.
Their link building campaign made use of a statistics page. Their reasoning was three-fold: statistics pages can have a lot of links, they're often outdated, and they're sloppily updated. However, you don't have to go the same route. When guest blogging, you can write a traditional post. You can also do infographics, resource pages, or other link-worthy content.
Reason 2: Increased Referral and Organic Traffic
With link building, you can increase your organic and referral traffic. And if you do it right, you can see results in as fast as 14 days.
Brian Dean of Backlinko proved this to be true. He managed to increase his search traffic by 110% in 2 weeks. To do it, he executed one of the link building tactics that he popularized— the Skyscraper Technique.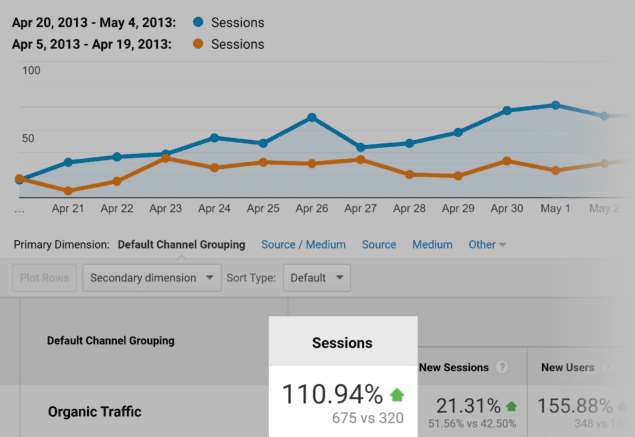 This strategy is simple. You find link-worthy content then you improve on it. After you do, all that's left is to reach out to other websites that might be interested in your content.
Reaching out to external websites isn't that easy though. Brian had to contact 160 bloggers. And he only ended up landing 17 inbound links for a success rate of 11%.
In addition to increasing his search traffic, his post also managed to drive more than 2 million referral visitors to his website.
Reason 3: Rank for More Keywords
Link building techniques also help you rank for more keywords. You'll want to do so because that means your website will show up more on search results. Naturally, this will lead to more people finding you.
And not only will you rank more keywords, but you'll have a better shot at putting them toward the higher end of search engine rankings.
This is what happened to Dennis Andrew when he made link building efforts for his website. His search engine optimization journey started when he only had 15 core pages on his domain. He previously relied on offline marketing but decided to shift to digital marketing to get organic traffic.
Dennis employed different tactics to start earning links. The first is called Mention Links. Here, he found several mentions of his brand on other sites that were not linked to his own. These could come from employee quotes, interviews, business announcements, charity events, and other sources.
If you'd like to try this technique, you'll have to look for unlinked brand mentions like what Dennis did and then reach out to site owners to ask if they can add external links pointing to your site.
The other tactic that Dennis used is Competitive Research. It's similar to the other tactic. The difference is that in this instance, you're looking for your competitor's backlinks. The idea is that if a site is linking to your competitor, then it's probably open to linking to your site as well since you're all in the same niche. It's a great way of getting higher-quality links.
Did Dennis' plan work? Yes.
He saw a 146% increase in ranking position for 17 keywords that he was tracking.
Dennis also managed to obtain new links — 64 in total over six months. There's also been a 43% organic traffic growth and an 868% increase in organic traffic to geo-specific pages.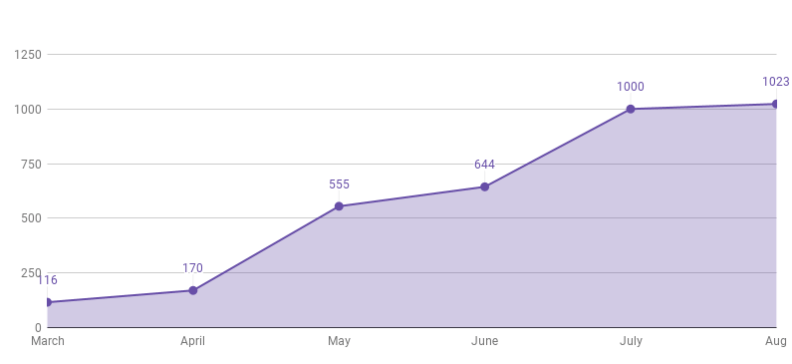 And remember: This was for a website that had no established organic presence on search engines and had no backlinks before the start of the campaign.
Should You Start Link Building?
The answer to that question is an emphatic yes. While not all links deliver the same value, they are all important because search engines crawl them to see what value a site has. And when a search engine determines that your site has value, it'll show up more on search results.
All of the case studies in this post experienced significant spikes in traffic after good link building. And you'll undoubtedly experience the same thing if you engage in organic link building yourself, although you can always hire a link building service to do the job for you. And there are other tactics you could use to achieve the same results like fixing broken links on third-party sites or acquiring hyperlinks through broken link building.
Sure, SEO link building leads to more backlinks which is one of the most important ranking factors. But there are other reasons to do it like brand building.
You cannot underestimate the importance of link building.
Conclusion: More Links Mean More Business
If you take anything away from this blog post, let it be the fact that your site will get more business if you obtain links. Backlinks tend to drive up site traffic which can lead to more conversions.
If you don't have a plan for building external links, you can look for a link-building service to help you. Hiring an expert to help you get more backlinks is better than doing it yourself since link building can be challenging and confusing at times, especially for those who have never done it before.