White hat link building is the best type of link building. It has a ton of benefits including better search engine rankings. In this post, we'll help you understand what white hat link building is and why you should have it be a part of your SEO strategy.
White Hat Link Building Definition
White hat strategies simply refer to tactics that don't go against search engine guidelines like those from Google.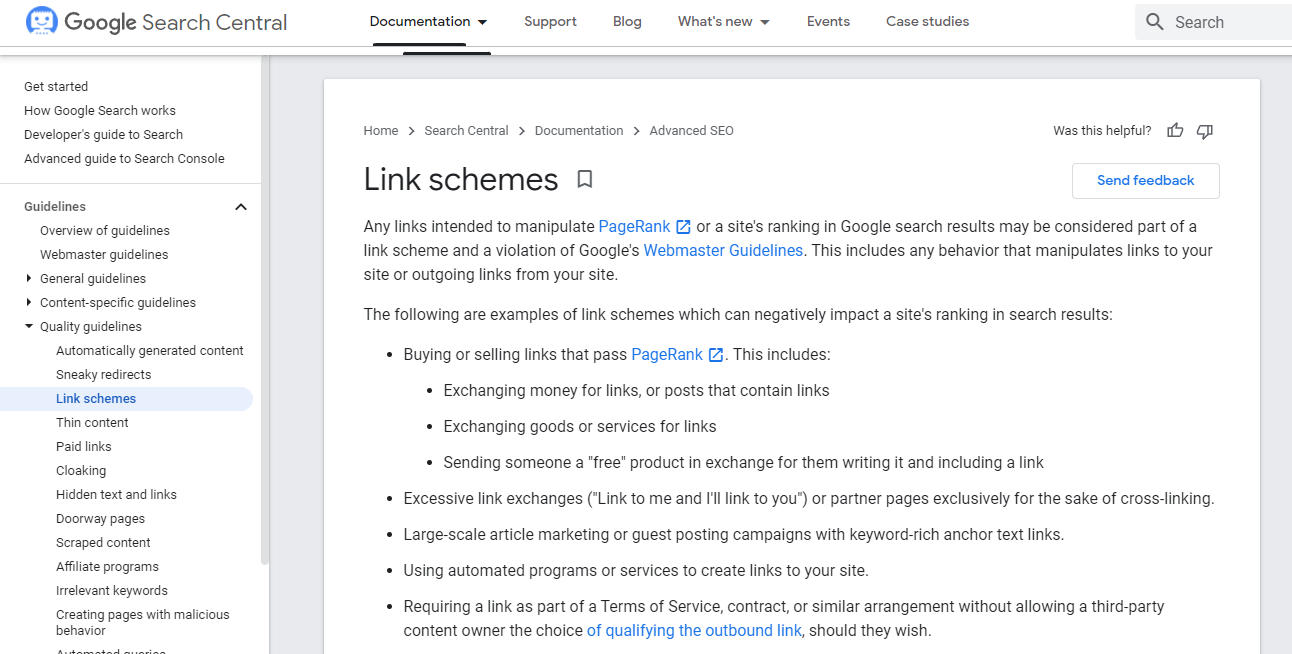 White Hat vs Black Hat
Google uses an algorithm to determine which sites rank higher on search results for a given term. Some SEO specialists—in an attempt to manipulate the algorithm—will use black hat link building.
In response, Google released guidelines to both help marketers understand what actions are allowed.
But some continued to use black hat tactics because they do tend to work. These include working with private blog networks, paying for backlinks, and trading links with other websites.
However, these black hat methods only work temporarily. And Google continues to refine its algorithm to combat black hat marketers.
If marketers are caught using black hat link building, they are penalized. Penalties can be as severe as getting booted out of search engine results altogether.
White hat SEO is the exact opposite. Google encourages marketers to play by the rules. And so it rewards marketers who use these tactics for search engine optimization. Especially if you manage to get high-quality backlinks.
So in summary, you want to use white hat techniques to get links so you don't get penalized by Google and other search engines.
How to Get White Hat Backlinks
There are two ways you could get white hat links. The first is the organic route where other users find your page and link to them without being asked to. An example would be if you were to cite a news story as a source in your blog post. That would be an organic backlink.
The second is less organic. Some marketers call this method manual link building though this is an oversimplification. This method involves convincing site owners to link to your content. Examples include guest posting, broken link building, and product reviews.
Both methods have their own set of advantages and disadvantages.
Organic link building is great if you have the talent for producing high-quality, long-form content. These tend to produce great backlinks since people are always looking for reference posts. The trouble is that you're left at the hands of others. You don't know if or when people will link to your site.
The second method works for SEO professionals since they're given some control over what happens to their marketing strategy. They get to choose which sites to work with. But the downside is that it takes a lot of effort to make it work. You have to do a ton of research and in the end, there's no guarantee that other site owners will help.
Tips on Getting High-Quality Links
Whether you want to get organic backlinks or decide to do it manually, the same principles apply. For instance, if you're required to write posts, you'll want to make sure that you only produce quality content. You want to base it on facts. Citing credible data goes a long way. And inserting images that would make each post easier to digest wouldn't be a bad idea.
Most white hat methods will require you to reach out to site owners for guest posts or other opportunities. That would mean that you'll have to conduct some research. A simple Google search will not suffice. You may have to dig deep into their blog comment section and social media accounts. This will allow you to get to know them and their audience better to see what kind of content they will need.
You should also look into how to write a good blogger outreach email. You want to make a good first impression.
Another way to get relevant links is to look at search rankings and see who your competitors are. Using a link building tool, you can find out which sites are already linking to them. You can then try to contact those sites and ask if they can link to your site too.
High-Authority Sites
One of the best tips on getting quality links is by looking at a domain's authority. The SEO community would normally use one of two metrics: domain authority (DA) or domain rating (DR).

Both of these are metrics that grade a site based on SEO factors to determine if how it should rank in search engines. The higher a site's score, the more value it has to offer.
You want to get backlinks from as many high-authority sites as possible.
Not only will these give you more organic traffic, but they can also help you rank higher in organic search. You'll also gain more respect from your community if you manage to get backlinks from reputable websites.
And no, there's very little chance that high-authority websites will entertain black hat techniques. So don't even bother trying to do link schemes, keyword stuffing, buying links, link farms, and the like.
They only want high-quality content that is in line with Google standards.
Link Building Services
As you may have realized by now, white hat link building can be a lot of work. If you want to get backlinks from sites with high domain authority but don't have the time to do it yourself, then you should look into using a link building service.
This also works if you don't know a lot about SEO strategies like fixing broken links from other sites or monitoring the effectiveness of your SEO techniques from Google Search Console.
When you hire an SEO service, you don't have to worry about any of that. They'll do all of the work to get you backlinks from sites with great page authority. They might even get you backlinks from the top online media outlets.
And since you're only paying for successful postings, you'll end up saving a lot since you don't have to pay for overhead costs and other resources if you were to build an in-house team for your own site.
And there are a ton of services to choose from. you can even find a link building company in UK if you're from that part of the world.