Natural link building is the safest and most effective way to rank on search engines. But what are natural links? And how do you get them?
In this post, you'll find out everything there is to know about natural links and how they can help your site outrank your competitors.
What Are Natural Links?
Natural links are unsolicited backlinks. When a website owner links to a page to cite it as a source — that counts as a natural link. It doesn't matter what type of page it is. It could be from a blog post, an article, a news story, an infographic, a resource page, or any other kind of external link.
So we go back to the original question: What is natural link building?
Natural link building is an SEO strategy where you get other websites to naturally link to you. That means you don't send inquiries. And you certainly don't offer them anything in exchange to do so.
Why Is Natural Link Building Important?
Google sees links as an important factor in determining a site's value. Simply put: The more people link to you, the more important your site must be. And of all the reasons why site owners link to a page, organic backlinks are the most telling.
That's why Google encourages natural backlinks. Because of their organic nature, they're the least type of links to go against the company's link building guidelines. In contrast, paid links are the most ban-worthy types. If caught, a site using paid links will get penalized and taken off the search results.
Get More Natural Links from High-Authority Sites
What's even more important for online marketers is getting backlinks from reputable sources.
Natural backlinks that come from reputable sources like news sites are valued higher. How do you know which sites are reputable? You look at their domain authority (DA) or domain rating (DR).
DA and DR are website grading systems developed by Moz and Ahrefs respectively. Both can be used to determine how a site fares against other domains based on different SEO factors.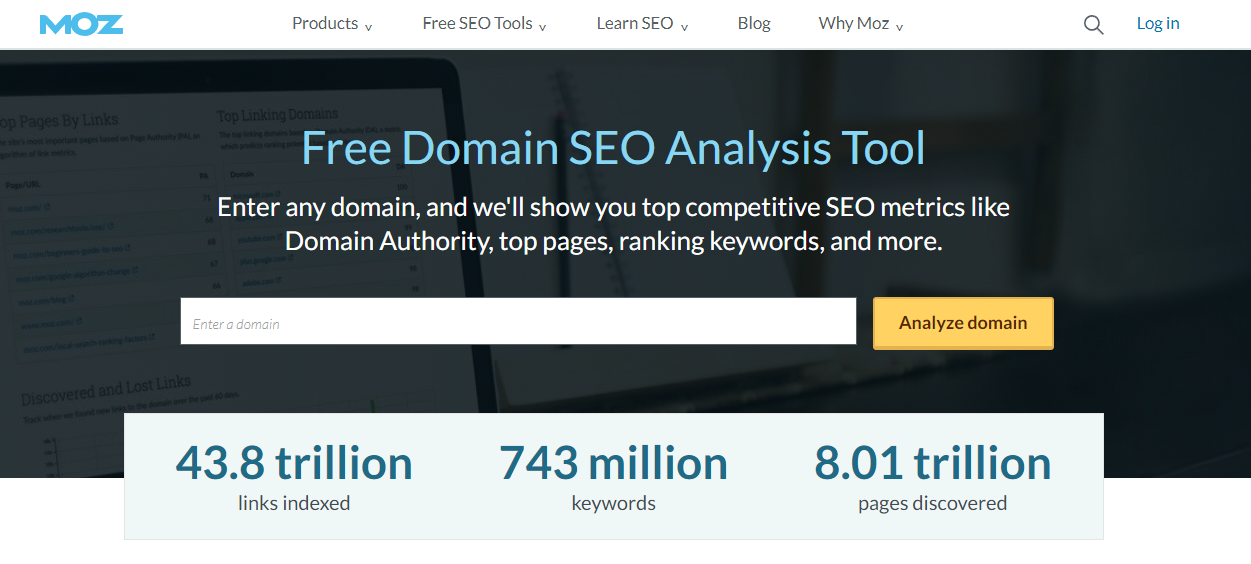 The higher a website scores, the more valuable its backlinks become.
The Benefits of Getting Authoritative Links
There are plenty of reasons why you'd want to get natural links beyond ranking higher in organic search. Below are just a few:
Site Traffic — People will feel more confident about clicking backlinks from authoritative sites. This translates to more traffic going to your own site.
Influence — People will start looking up to you if they find that you're often linked to by their favorite publications.
Industry Recognition — Any company that's getting valuable backlinks will find more people recognizing its brand online.
More Backlinks — It's not uncommon for site owners to use backlinks they find as sources in their own articles or blog posts.
Social Media Presence — In the same manner that people link to posts on their website, there are also those that share relevant posts in their social media accounts.
How to Start Building Links the Natural Way
In digital marketing, natural links are the most sought-after type of backlink. However, it's not the easiest one to get. Remember — you're not working with other webmasters to get these links. You're relying solely on your content's own merits.
So what can you do to get more links?
You can start by investing in quality content. It might seem obvious but people will always link to awesome content. And we're not just referring to posts being grammatically perfect. You'll need to offer something unique to visitors. You'll need to do extensive research.
Using tools like Answer the Public will give you some sense of what people are searching for.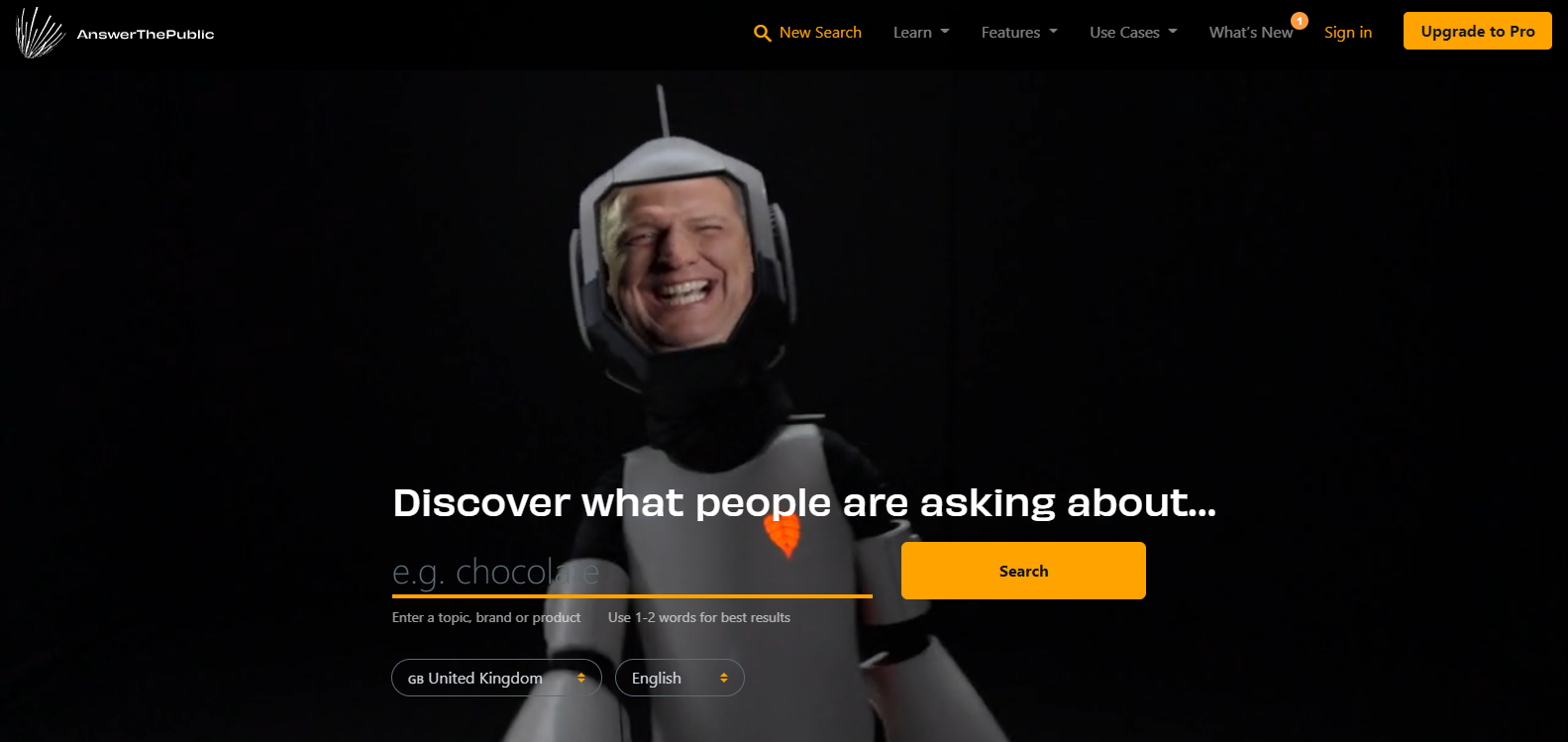 Everyone in the SEO industry will agree that content is king. And that's because great content always gets featured on other sites.
There are other things you could do to attract traffic. You can have a search-friendly title that draws attention. And you can never go wrong with posting visuals like graphs, tables, or charts.
Promoting your content on social networks will help people discover what you have to offer. Even smaller blogs will find your amazing content if you promote them properly.
Doing industry research on trends will help you plan a more relevant post. You want to start creating content about things that are affecting your community the most.
If you neither have the time nor resources to get any of the above done, reach out to a trusted link building company that will do them for you.
Natural Link Building Alternatives
Natural link building isn't the only way to get high-quality backlinks.
There are black hat SEO tactics which we highly advise against because once Google catches on, you'll surely get penalized. Besides, these can get expensive and offer very little in return.
Instead, you should look into other link building strategies like guest posting, broken link building, and other white hat SEO tactics.
While these would produce backlinks without natural context, there's nothing wrong with them. And they have their advantages too such as being able to build relationships with website owners that you like.
The main problem that some have with natural link building is that it's a passive form of building links. You'd have to wait for people to find your post and pray that they link to them. There are no guarantees. All you can do is publish an amazing post and hope for the best.
That's not true for other white hat tactics. You have the option to reach out to other sites and design posts based on what their audience likes. You also lower the chances of getting bad links.
Bonus Tip: Look Into Link Building Agencies
As mentioned, if you want to get good links and conquer the Google algorithm, you might want to consider working with a link building service provider.
These are companies that are willing to do all the work from researching and contacting bloggers you could partner with all the way to writing and publishing posts on your behalf. You don't have to do anything. And you only pay for successfully posted backlinks on high-authority sites.
Best of all, it won't get you in trouble with Google. Plus, you won't have to pay for overhead costs and other expenses. Saves you a lot of time too.