Guest blogging has been around a long time. So one has to wonder: Is guest posting still worth it?
The short answer is yes. Marketers still find guest blog posts beneficial to their link building strategies. At the very least, a solid guest posting strategy will help businesses raise awareness about their products and services.
But you don't have to take our word for it. Several case studies have been published over the years that will prove the usefulness of a good guest blogging strategy. And in this post, we'll go over some of the more notable ones.
Guest Post Case Study #1: 8 Posts Over 15 Days
The first case study comes courtesy of Adam Enfroy. He started a guest blog post experiment in January 2019. Over the course of 15 days, he looked for guest blogging opportunities. He contacted 68 sites; 28 expressed interest in working with him. Of the 28, Adam pitched guest posts to 18 of them.
Out of the 18 contacts, he ended up guest blogging on 8 domains (all of which had a minimum domain authority of 60).
In summary, that's 8 published posts in 15 days.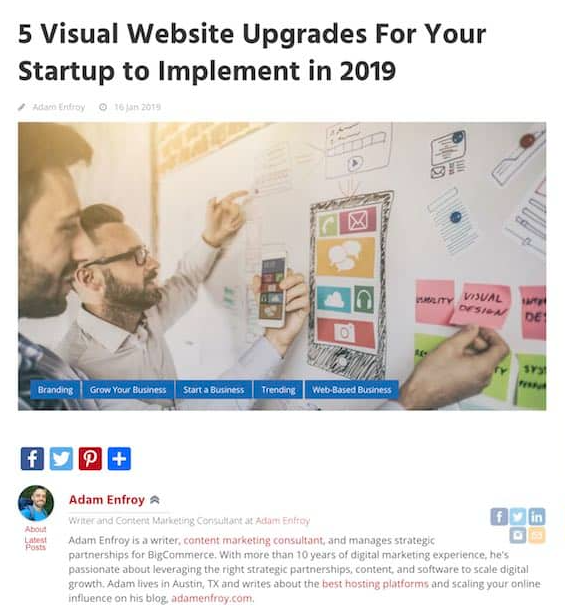 So what were the initial results?
Writing guest posts for these bloggers resulted in 32 new referring domains, 247 new backlinks, and 268 new organic keywords ranking in the top 100 of the SERPs. In addition, there's been a 372% increase in organic traffic as well as a domain rating improvement of +12.
Adam's Alexa Rank also improved by 600,000.
But the story doesn't end there. Adam Enfroy continued to write guest posts throughout 2019. By the end of the year, he's written over 80 guest blogs. The results are quite impressive.
His domain rating improved from 0 to 76. And his organic traffic? It shot up from 0 to 300,000+. He even started making $61,000 per month from his own blog posts.
This case study is proof that there is still money to be made from guest blogging. If you get high-quality links from websites with high domain authority then you can expect your SEO performance to improve.
Guest Post Case Study #2: 5x Traffic in 3 Months
The next case study is from Kevin Payne. In his case study, he shares how he developed his strategy to get bloggers to start accepting guest posts that he submits. He says that writing high-quality, long-form blogs helped. These are articles that are at least 1,000 words. He further adds that blogs posts that rank on the first page of Google have an average length of 1,890 words.
He also used third-party tools like Buzzsumo to reach out to key influencers. This tool also has a feature that reveals a website's domain authority which makes it easier to determine which bloggers are worth reaching out to.
The results?
In just 3 months of guest posting, the author managed to increase his site's monthly website traffic from 1,000 to 5,000 visits. And it should be pointed out that 80% of the traffic comes from Google search results. There's also been an increase of 20% in site traffic each month.
Of those visits, at least 15 of those convert into qualified leads. And to top it all off, Kevin now gets more guest post opportunities from leading publications.
This is further proof that when it comes to the issue of getting an advantageous search engine ranking position, guest posting still gets you there thanks to valuable backlinks.
Guest Post Case Study #3: Grow Search Traffic by 342.35% in 1 Year
Bamidele Onibalusi managed to grow his site's search traffic by 342.35% in just one year. During this period, he managed to publish 31 guest posts. These were posted on authoritative blogs and mostly in niches outside of writing.
While the guest posts were written and submitted in less than a week, it took almost six weeks before they all went live.
Bamidele's website was barely a year old before the guest posting campaign started. Just before the campaign started, the website only got an average of 320 visits per day. Five months after, the site got 678 daily average visits. That's an increase of 211.87%.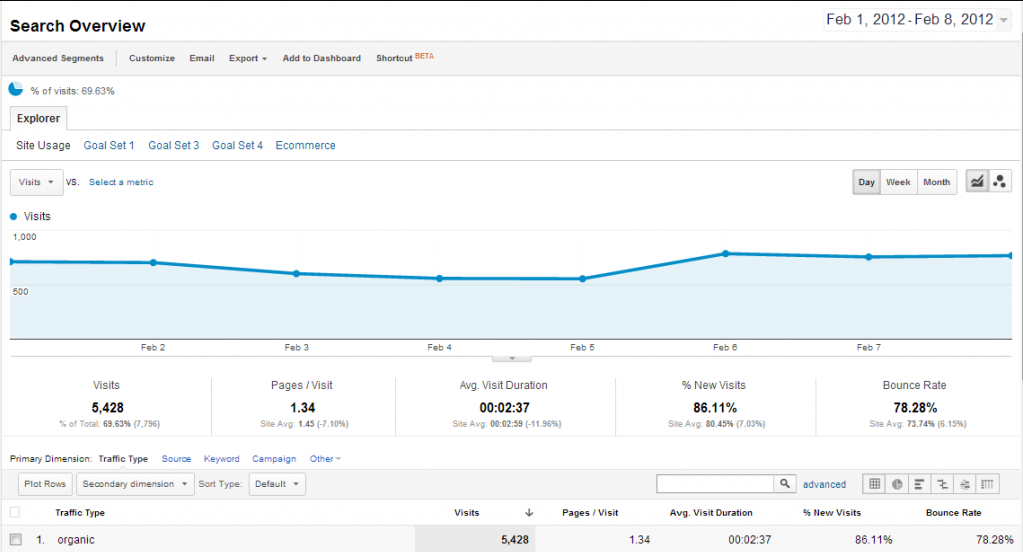 And the numbers continued to grow the next couple of weeks. One year after the campaign started, the site got a 342% increase in organic traffic from search engines.
That is really good especially since there were no other marketing campaigns launched during the period. This means all of the traffic that the site got was all thanks to the 31 guest posts by Bamidele.
Conclusion
As you can see, there is still a reason to incorporate guest posting into your link building strategy.
But there are things you want to avoid. For instance, you don't want to post on low-quality sites. You also don't want to submit a bland guest post pitch.
And when submitting guest posts, you only want to attach high-quality content.
That's what these case studies have in common. All of the guest bloggers featured in this post took the time to find guest posting opportunities that reaped high-quality backlinks. They also researched bloggers to know what it is they like and what type of content they needed.
It also doesn't hurt that they built great relationships with the bloggers that they ended up working with. This strategy will help you when it's your turn to write a guest post.
Bonus: Using a Guest Blogging Service
Writing and submitting guest articles is a time-consuming process. The sad reality is that not everyone can handle it given how busy one can get managing a business.
But there are alternatives to running a successful guest blogging campaign in-house. You can use a guest blogging service to buy guest post links.
A guest blogging service will provide you with all the tools and manpower you'll need to get quality backlinks. It'll look for bloggers, write and submit the posts, and monitor their progress. Best of all, you only pay for successfully placed backlinks on authority sites.
When it comes to guest blogging, it's the best solution for startups and small businesses.